The business Programs for people
with refugee and migrant experiences
Our
VISION
is an inclusive society, where everyone has access to the same opportunities to fulfill their potential.
Our MISSION is to provide people with refugee and migrant experiences tools to obtain entrepreneurial competences and a professional network in order to participate equally in the local ecosystem.
of participants found a business/an association
volunteer experts support across CH
of participants feel more part of Swiss society after participating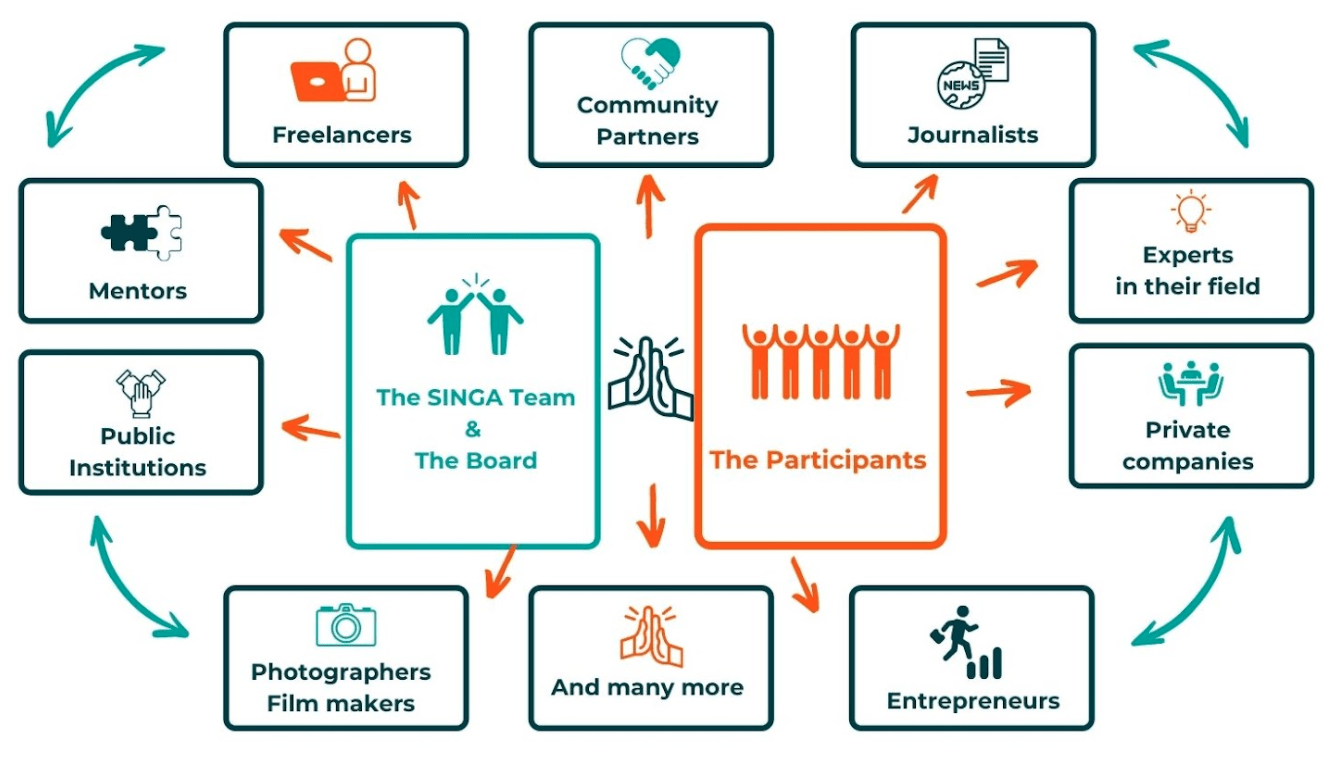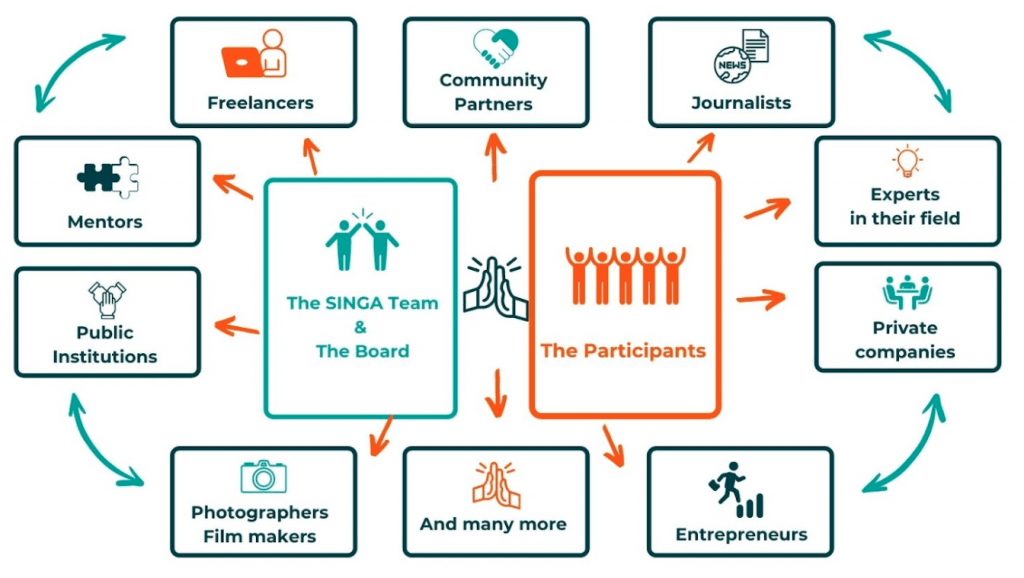 The SINGA community is driven by a shared vision of an inclusive society where talent from all cultures and backgrounds is celebrated and every member participates in a peer-to-peer learning approach.
Our Incubator and Community Partners